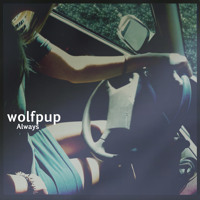 WOLFPUP - ALWAYS 

Iresistible dream pop 
 Catchy shoegaze from not the united states 
FIRST RADIO SHOW OF THE SEASON! IF YOU LIKE WHAT I POST ON MY BLOG THEN LISTEN IN, IN TWO HOURS! WWW.WVAU.ORG 
You're Jovian
—Later Better Than Never
Since being made aware of it a few days ago, You're Jovian's 'Stereochronic' has been getting lots of plays around here! The shoegazier tracks are especially great, and fortunately the rest of the record also remains quite considerably better than its title. "Later Better Than Never" is the standout for me, with it's driving, perpetually bending guitars and 100mph drums. It sounds not too unlike a lost early Swirlies outtake, which is, of course, a pretty great thing. Check the rest of the 'Stereochronic' out on Bandcamp!

omg omg omg
danggggg!!!
Tennis System at Part Time Punks Shoegaze Festival 
Wait for it
DEAD MELLOTRON-STRANGER
I have nothing more to say besides…this is so AMAZING!!!
heck yeah.
Surf Club - Lonely Days

We are thrilled to announce Death Party Records' inaugural release: Surf Club's excellent 4-song EP Young Love. The release will be on 10" vinyl and limited to 300 copies (with 100 on white opaque vinyl!). Emanating the sunshine-y vibe in the midst of landlocked Stockton, Surf Club was formed by Frankie Soto, an early member of pre-label Craft Spells. More polished than the prior project, and with the addition of Eddie Zepeda, Alfonso Robles, and Jose Medina; the band has no hints of being inlanders with their jangly guitars and swoon-worthy vocals. Quickly collecting a fan base by playing shows in the Bay Area with like-minded musicians, Surf Club gains comparisons to all the cliches – but they break molds with an infectious stand-out creativity. You can stream their first single, "Lonely Days," above. Pre-orders will go up on the Death Party webstore on April 2nd, which you can access by clicking "SHOP" above. The record will be officially released on May 15th, and the first 50 mail-orders will come on gorgeous white opaque vinyl and will include a free Death Party badge!

Death Party is a small label based out of a basement in the Sellwood district of Portland, OR. We specialize in limited vinyl-only releases from bands that we know, love, and admire. DPR was founded in late 2011 by Michael Avishay. Make sure to go like us on FACEBOOK and follow us on TWITTER for more updates and other stuff like that.